Sick days are difficult for anyone with a job in modern America, but for a working artist they can quickly turn into a mire of frustration that rages against actual healing. As an independent artist one wears many hats: creative director, manager, booking agent, coach, engineer, distributor, website developer, social media, editor, public relations, accountant, secretary, and those are just to name a few. Essentially, the independent artist is like a small company with 17 employees punching the clock as long as the artist is awake. Now imagine if a whole company shut down for several days. Imagine the backlog of work that would quickly pile up like a cartoonish mound of unattended mail. This is the reality of the "sick day" for a working artist.
It's absolutely terrifying and frustrating. It breeds a double conflict. On the one hand, the artist is pining to create and practice their craft, with an ever-present feeling that each moment away from their medium is a step backwards in artistry as well as technical proficiency. On the other hand, there's a crud-ton of administrative work that is necessary to propel the artist's work into society. Reality, with it's fearsome dark countenance looming over time, perpetuates a feeling of mortality which makes the "catch-up work" seem virtually impossible.
If you are sick for an extended period of time the obstacle of "loosing traction" in the public becomes a real and present danger. The Internet has created a situation in which it is easy for people to forget or lose interest in something that goes dormant. In this disposable culture, the work to regain a following after a long hiatus can feel a great deal like the beginning of an artistic career where one in a relative unknown.
Is there any way to avoid these frustrations? Not particularly. I would say that feeling a little frustrated is completely normal but what's most important is to not allow one's self to get caught up in a cycle of frustration that inhibits productivity. Some helpful advice for the sick:
Rest is important.
In order for your body to heal or fight a nasty flu bug, you must physically rest. This is an amazing opportunity to also allow your mind to rest. Set your phone down, stay off the computer… and just sleep.
You are human.
Unless you are another refuge from the planet Krypton, you are mortal and nobody expects you to operate at 3000% for your whole life. SIT DOWN SUPER ARTIST!!!!!!!
Communication.
Many artists, especially musicians, teach privately in order to create some sort of stable income. Some artists work on a commission basis… Deadlines and parents and students are an inevitability, however, if you are running a fever or contagious please notify the appropriate entities! There's no sense in spreading disease to your students! As for deadlines, communicate with your collaborators or clients as soon as the disease becomes mad intense. You could overwork yourself (still not feeling quite satisfied with your work product) and go to the hospital for twice the price of your commission or you could get a great project in with an adjustment made for your illness. Generally, people are willing to work with you if you are timely, open and honest about situations as they occur.
Do not overlook the significance of your symptoms.
As an artist, your body is integral to actually doing your job. Overlooking a continued muscle strain or worse yet, shooting pain could quickly end your career. In order to give a truly satisfying performance, you need to be healthy; which means you MUST LISTEN TO YOUR BODY and seek the assistance of a professional doctor (Eastern or Western Medicine) when something feels wrong.
Every artist has been in your shoes, in some way.
Every artist has experienced illness, which altered his or her workflow temporarily. Don't bother beating yourself up because of what you are missing! Often you will find that time spent away from your art brings a fresh perspective to your music, visuals, performance, etc.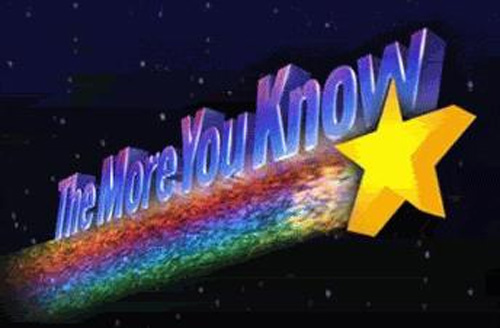 As a final common sense notice to EVERYBODY…
IF YOU ARE SICK, PLEASE STAY HOME. IF YOU HAVE THE FLU PLEASE DO NOT GO OUT TO BARS SHAKING HANDS AND DOLEING OUT GERMFILLED HUGS. PLEASE STAY AT HOME WITH YOUR NETFLIX AND YOUR FEVER AND YOUR VICKS VAPOR RUB AND FAR AWAY FROM THE PEOPLE WHO MAKE ART.